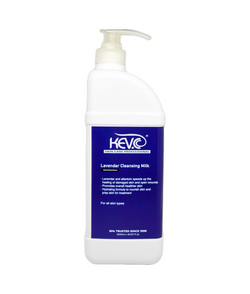 Lavendar Cleansing Milk
LOGIN FOR PROFESSIONAL PRICE
Item#: KCC001
A soft lavendar cleanser that provides gentle & thorough cleansing. Lavendar speeds up healing of damagedskin. Antiseptic and anti-inflammatory properties improve skin condition. Soothing aroma calms mind.
PARABEN-FREE.
AQUA, STEARIC ACID, ETHYLHEXYL ISOPALMITATE, PROPYLENE GLYCOL, ALLANTOIN, GLYCERYL STEARATE, POLYSORBATE 60, LAVENDER FLOWER EXTRACT, SORBITAN STEARATE, ,CETEARYL ALCOHOL, DIAZOLIDINYL UREA,FRAGRANCE.
Wet face with warm water and spread appropriate amount on face in a circular motion. Remove with warm water. Follow with toner.