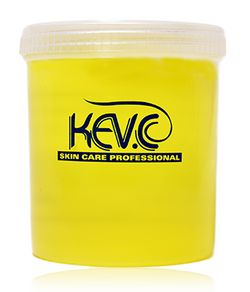 Collagen Serum Gel
LOGIN FOR PROFESSIONAL PRICE
Item#: KC060B
This gel contains highly pure collagen nutrients. Helps reduce appearance of wrinkles, restore skin vitality and leaves skin supple, soft, firm and young.
Recommended with Ultrasonics or galvanic for deeper absorption into skin layers.

PARABEN-FREE. SULFATE-FREE. MINERAL-OIL FREE.
Apply on entire face as necessary. Let serum absorb in skin before applying moisturizer or make up. For maximum results, use under a facial mask. Recommend to use with ultrasonic, galvanic or similar devices.
Aqua, Vitamin C, Vitamin E, Xanthan Gum Grapefruit Extract, Aloe Vera, Pectin, Plant Collagen.