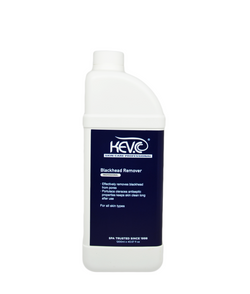 Blackhead Remover
LOGIN FOR PROFESSIONAL PRICE
Item#: KCTL008
Contains anti-bacterial properties and Glycolic Acid to soften and loosen blackheads, allowing for easy blackhead removal.
Recommend to use under steamer for maximum effectiveness
WATER, PROPYLENE GLYCOL, GLYCOLIC ACID, PORTULACA OLERACEA EXTRACT, PHENOXYETHANOL, PPG-1-PEG-9 LAURYL GLYCOL ETHER, PARFUM.
Use cotton pads soak with product on nose or concerning areas. Leave on for 2-4 minutes and scrape black heads. For effective use, apply during steamer session.